Christmas time is all about giving, and we all give in a different way.
Research tells us that there is a direct link between generosity and happiness.
What do the gifts we choose reveal about our personality?
Gift giving can:
Show you care about others
Support social bonds
Help maintain connections
Gifting can be a reciprocal act- or- it can show your appreciation and establish connections.
Here are four common gift-giving personality types:
From The Heart
This gifting style typically:
Love giving gifts
Put a lot of thought and effort into presents
Focus on the individual and think about what they would like
Reflect on what their gift says about them
Worry about the value of the gift to the person rather than cost
The Mad Rush
Many people leave Christmas shopping to the last minute. But impulse buying doesn't always mean the person cares less.
It can mean they are just disorganised.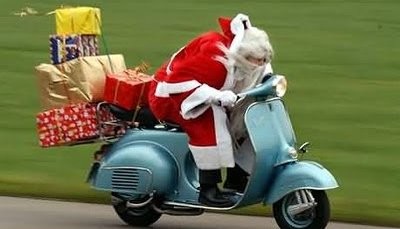 Sensible
Recent studies show us more than 50% of Australians prefer to give a useful gift rather than a meaningful one.
Typically, this gifting personality will opt for a gift card or cash.
Keep It Simple
As the saying goes, "good things come in small packages". People who give small and simple presents usually show care and control.
Often simple gifts are not like last-minute gifts. They're something small and simple that really comes from the heart.
Want to know more about your gifting personality?
DISC profiling gives you an understanding of how you are perceived by others and gives you a language to discuss your behaviour and communication style.
DISC (Dominance, Influence, Steadiness, Compliance) is a complex model made simple by years of research and practice.
It identifies behavioural styles that can open your eyes to improving your interactions with others.
"DISC is the ultimate 'mirror on the wall' that explains what everyone else can see: the surface level of who you are – your behaviour."
Or click here to contact the HBB Group-