Email has become one of the most important tools in most workplaces.
However, with lack of visual body language and tone of voice, it can be hard to gage how your email may come across to the recipient. Sometimes your words can be misinterpreted. When this happens, you run the risk of offending people.
So how can you guarantee your message is being delivered the way it was intended?

Here are some examples of bad email etiquette that you may be using:
Replying To All
When replying to all, there is a high chance you are including people that no longer need to be in the email chain. This can waste other's time by flooding them with emails they don't need. You should also avoid replying all if you are disagreeing with or correcting someone. You wouldn't do this in a meeting room full of people, so why do it over email? It shames the person in front of others and is unnecessary.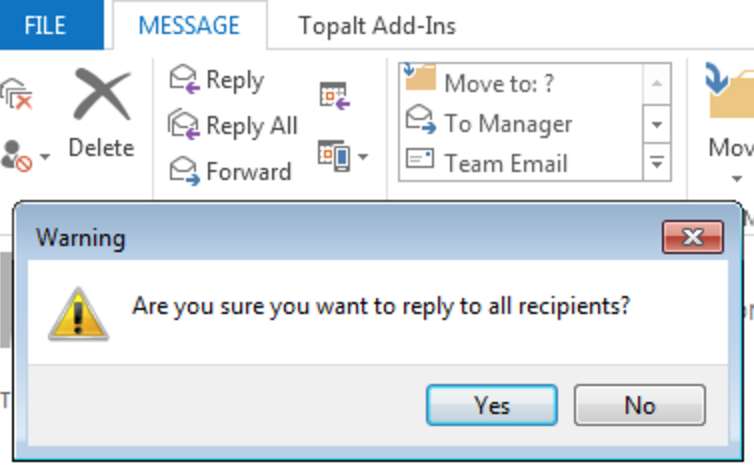 No Greeting Or Sign Off
Imagine you are talking to someone face-to-face. You would most likely greet them before getting into the conversation and end the conversation with a sign off. If you are not doing this over email, it will come across as being rude. Spending that extra time to greet someone over email won't go unnoticed and it will make it easier to build relationships and professional connections.
Overusing 'CC'
Copying everyone into your emails gives the impression that you are trying to cover yourself or look for backup. There will be times when you need to keep people in the loop, but constantly copying others into your emails is excessive. A good way to avoid this is to only 'cc' others when there is a point of action for them.
Bad Grammar
It is important to remember to proofread your emails before you press send. Sending an email with misspelt words or incorrect use of punctuation can come across as lazy or unprofessional. It can give the recipient the impression that you don't value your communication with them.
Too Much Information
Before sending a long email, it is beneficial to get into the habit of editing out anything that is not necessary and to think about what the receiver needs to know. Sending long-winded emails can be seen as poor communication. Think about what you are trying to say and say it without all the extras.
Here are a few short, summarised tips to help avoid unintentionally sending a rude email:
Always use a greeting and a sign off
Customise your email to suit the receiver
Read over your email before sending
Imagine you are having a face-to-face conversation
Next time you are sending an email, follow these tips and you can rest assured knowing your email should be received as intended.
Are you or anyone in your office using bad email etiquette?
Contact the HBB Group today for tailored training for your business!